Japanese style
Experiential Holistic learning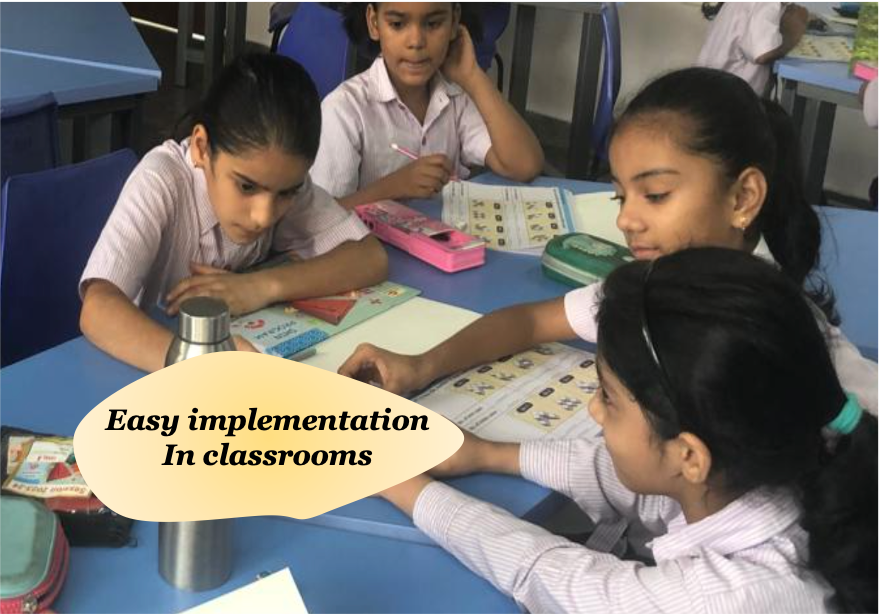 Feedback from 700+ Teachers in India.
Nearly 100% successful results in 
1. Students enjoy the activity. 
2. Facilitation is not difficult for teachers. 
3. Improved the essential 21st-century skills.
# 21st Century Skills
# NEP 2020
– Logical thinking        – Critical thinking 
– Creativity                   – Imagination
– Problem-solving 
– Self-discipline           – Perseverance
– Communication        – Teamwork
– Friendship

PRINCIPAL
AHLCON INTERNATIONAL SCHOOL, NEW DELHI
Ranked No. 11 in pan India by Education World India School Rankings 2020-21.
Not only students but also teachers have been learning a lot from using this program. And it is really helpful for us to improve the quality of overall teaching which is necessary to make our school better.

While the program is well structured, it gives good freedom to teachers so they started thinking about how they can make the class better for their students. This point is really wonderful and unique point of the program.

Parents keep telling me that their children are always looking forward to SHIN PROGRAM® class and they are
happy to see changes in children through this program.

It has been not so easy to get attention from students and make them concentrate in online classes since the pandemic started. Since SHIN PROGRAM® is a truly activity-based program, students are more engaged and motivated.

It is not so easy to design fun and effective activity classes for students by myself. Thanks to SHIN PROGRAM® which is well structured but not complicated for me to facilitate, I can focus on teaching students and interact with them much more.

My students are always very keen to do activities in SHIN PROGRAM®. I have never seen such reactions from my students with other programs. So, student's attendance gets higher on the date when we have a SHIN PROGRAM® class.

SHIN PROGRAM® has the best combination of Japanese style group learning and very enjoyable activities for IQ improvement. I am using its effective methodologies such as making students listen to a teacher and encourage students to work with other students in various situations at school now.

My child was not very good at getting along with other children but he got new friends through SHIN PROGRAM®. I am very happy that he likes to go to school more.

PARENTS
I can see a big change in my child, especially his patience and motivation to study. He used to give up so easily whenever he faces difficult questions but now, he gives it a try and he is very willing to learn.

PARENTS
Frequently Asked Questions