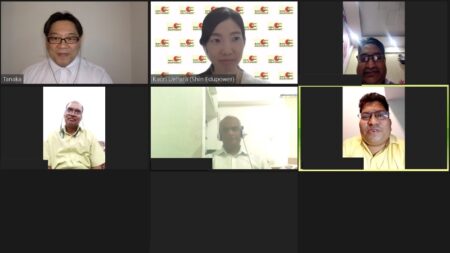 India is one of the biggest agricultural country in the world. Agriculture is the source of livelihood for about 70 % of rural households in India.
Thanks to the coordination by Mr. Ashok Kumar Thakur, Founder of Muni International School, we had an oopportunity to talk with agricultural exparts in India. We had guests from both government and academic fields to discussehow we can collaborate with India in terms agricultural education.
In Japan, there are some agricultural high schools where students can learn agricultural subjects practically in addition to standard subjects.
Although there are no such agricultural schools in India, India's government is putting their effort to add agriculture in school curriculum, according to National Education Policy 2020.
Related articles:
– Government putting efforts to add agriculture in school curriculum: Agriculture Minister
– Mainstreaming Agricultural Curriculum in School Education (MACE)
From the discussion with the experts, we understood that it would take some time for the new policy to be implemented, but India is moving forward to improve their agriculture for future growth.

It was a great opportunity for us to learn the situation related to India's agricultural education. We will keep collaborating with Mr. Ashok and seeking how we can contribute to India.