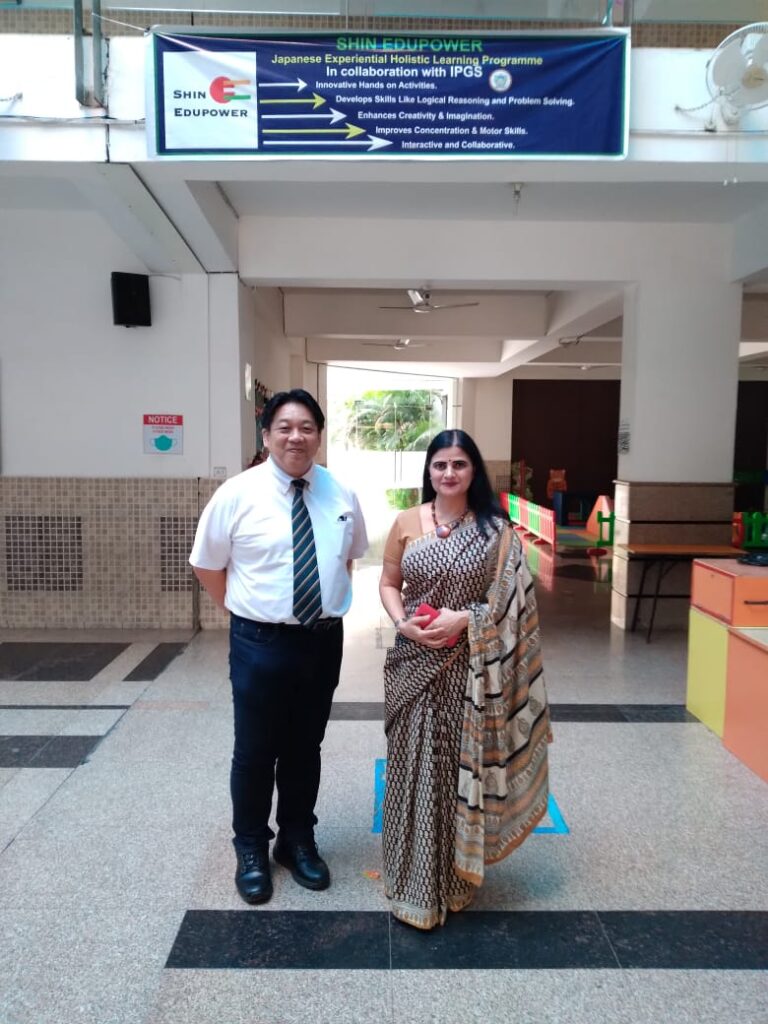 Teacher training was held at Indraprastha Global School on 7 September.
The atmosphere and solidarity among the teachers at this school was excellent, and we could clearly see that they are passionate about education.
As our company believes that if teachers enjoy teaching, students can enjoy learning more, 
we asked the teachers to work on our enjoyable and innovative activities during the training so that they could experience the joy of learning by themselves. 
Not only that, but they also learnt important methods on how to bring out the best in their students and what to look out for when facilitating in the classroom.
We have been working with Ms Nikita, the principal of the school, since 2019.
Our program was also used at a prestigious school in Delhi where Ms Nikita was the principal at the time. 
She had highly evaluated our program at that time, so she contacted us directly and the decision to introduce the program was made immediately.
While many schools find it difficult to start a new program in the middle of a school term, 
the school has decided to introduce a program in September, ahead of other schools, with the aim of introducing and establishing as part of the school curriculum a program to develop skills such as 'logical thinking, critical thinking, problem solving, imagination, cooperation, compassion and adaptability'.
The importance of this shift in the curriculum from rote learning to holistic learning is also mentioned in the National Education Policy 2020, and is being steadily implemented, particularly in top schools.
Recently, we hold the orientation for parents to introduce the our joint initiatives and provide an overview of the program and its benefits to parents. Many parents were enthusiastic about their children's education and many expressed their appreciation for the school's initiatives to the principal.
We look forward to working closely with the teachers throughout the year to provide the best possible support.
Partner School: Indrapratha Global School 
For more details, please see this page. >> School Website